ECHO Support Groups


What is a Support Group Network?
Locating an ECHO-MN Support Group in your area
Starting a Support Group
---
What is a Support Group Network?
The main goal of ECHO-MN is to bring homeschoolers together, especially homeschoolers with young children, and build a strong homeschooling community long before the school-age years arrive. ECHO-MN could be viewed as an umbrella group or a clearinghouse for homeschoolers. It is through this larger group that we all stay connected.
The smaller support groups are the heart of ECHO-MN. Each one has its own flavor and can provide you with more individual nurturing and support on your homeschooling journey.
By combining these smaller support groups into a larger network, we are all able to enjoy and support activities we might otherwise not be able to coordinate or afford. Some of the benefits of being part of the ECHO-MN Support Group Network include:
Quarterly Meetings: ECHO-MN coordinates four meetings each year on topics ranging from the law to homeschooling philosophies. By combining the efforts of several ECHO-MN support groups, we are able to offer workshops, special speakers and events that individual groups might not be able to accomplish. We encourage all ECHO-MN support groups to voice their ideas about what kinds of speakers they would like to hear and topics they would like to see addressed.

Curriculum fairs: Join other ECHO-MN support groups to buy, sell or just examine some of the many curricula available. Our combined effort will give us the chance to see a broad range of material.
Group Events: ECHO-MN will coordinate various group activities at discounted prices including theater and music events, museum field trips and family picnics.
Community Support: ECHO-MN is not a membership organization but we firmly believe that homeschooling is strengthened by cooperative efforts. Should our homeschool rights be threatened by legislative process, our partnership will enable us to act quickly and present our position effectively.
---
Locating an ECHO Support Group in your area
ECHO-MN is growing each and every day. You may choose a group by geographical location or you may visit more than one group to find one that best fits your family's lifestyle. ECHO-MN does not require ECHO-MN affiliated support groups to follow certain policies or guidelines. Each group will have its own unique personality.
Click on the map below to find out about an ECHO-MN support group in your area. If you do not see an ECHO-MN support group located in an area close to you or you find that a group is not currently accepting new members please contact us and we can help you get a support group started. For more information see Starting a Support Group below.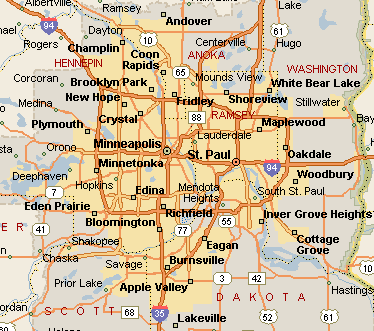 ---
Finding a support group or starting your own can be an overwhelming task. It can take a year or more for support group members to feel comfortable with each other and for the group to find its direction, especially a group with younger children. We hope to give new support groups more time to focus on building friendships by providing some general information to get them off to a strong start. We are not looking to define each new ECHO-MN group but rather give the group a framework in which to operate. Members of the ECHO-MN board will attend a groups first meeting and provide the group with a packet containing the following information:
A sample mission statement
An example of support group policies (parent meeting attendance, sick child guidelines, group rules for childrenís activities, etc.)
A sample copy of a meeting agenda and minutes.
A sample of possible support group volunteer positions and their descriptions.
A list of typical group activities.
Information about setting up an email communication group for your support group.
When you have a group of at least six members, two ECHO board members will attend a meeting at your groupís location. One of the best way to find members is to post your desire for a new group on the ECHO-MN Egroup. A group with fewer than six members may still meet with us, but they will need to come to a location that is convenient to us. For more information please contact us at echo-mn@mn.rr.com .