ECHO-MN Egroup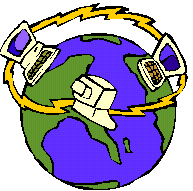 ECHO-MN operates an email communication group through Yahoo!. You do not have to be a member of an ECHO-MN support group or have attended an ECHO-MN meeting to participate.
The ECHO-MN egroup has proven to be a wonderful resource for families homeschooling young children. You can post your homeschooling questions, participate in the "Topic of the Week" discussion and connect with new homeschooling friends.
To join the ECHO-MN egroup, click on the link below. You will receive a Welcome Letter including a few simple questions that will serve as your introduction to the egroup. You must answer the questions in order to participate in the egroup. We also ask that you take a moment to read the egroup etiquette below. These simple guidelines help to maintain a strong and enjoyable group.
Click here to join the ECHO-MN Egroup
---
ECHO-MN Egroup Etiquette
Staying On-Topic
The ECHO-MN Egroup is a homeschooling email group. Please try to keep the conversation on topic. On-topic material includes homeschooling methods, philosophy, curriculum, etc. Discussion about parenting can be very helpful as long as we all respect everyone's parenting choices. Please be sure to change subject lines to reflect the topic of your posts.
Sale and Swap Posting:
This is not a Sale or Swap board but you may post items for sale provided you mark the subject line clearly. "For Sale" items are not limited to homeschooling materials, supplies and resources. If the Sale and Swap posts become too numerous we may set further limitations on Sale and Swap posts.
A Word About Email Forwards
Please be sure you forward items to the list with care. Forwards that tell the reader to "Send this to 10 people" are probably ones we have all seen and should be avoided. Inspirational stories and essays are enjoyed by many but most are probably not new. If you do decide to send a forward, please be sure to mark the content in the subject line. This is especially important if the content is of a religious nature. ECHO-MN is an inclusive group with members from a variety of religious backgrounds. For the benefit of those who do not wish to read emails with religious content, we ask that you state the content in the subject line of the email. This way the email can be easily deleted without being read if one so chooses. On the same note, please DO NOT forward anything from the ECHO-MN egroup without the authors permission.

Virus Warnings
Virus warnings should always be checked with a Hoax site before forwarding to the group. The ECHO-MN Egroup does not accept email attachments.
Personal Information
Please limit posting of specific personal information (addresses and phone numbers) for safety reasons. You may, of course, share that information with each other privately.
Replying to Messages
Please cut off old post (including the headers and footers) when replying to messages. Many of the members of the ECHO-MN egroup receive the email in digest form or they read the email online. It is less confusing for all of us to have messages clear and concise. You only need to include the relevant sentences or phrases. Also, please be sure to change the subject line when necessary.
Respect
Above all, treat everyone with respect. Personal attacks and political debates will not be tolerated. We have all chosen a path that can sometimes be bumpy. The support we gain from the ECHO-MN Egroup can give us all strength and help to build a strong homeschooling community.